The Quantum Energy Wellness Bed is a titanium-lined wellness bed that uses heat, sound, and quantum energy to create a standing quantum field, supporting the body to reach optimum wellness.
Dimensions

Weight: 185 lbs
Height: 21.5 inches
Length: 76.25 inches
Width: 33.5 inches
Materials

• Composite wood with teak finish
• Titanium
• Plastic
• Copper
• Aluminum
Disclaimer

These products and any health statements have not been evaluated by the Food and Drug Administration and are not intended to diagnose, treat, prevent or cure any disease. Seek the advice of your qualified and licensed health care practitioner prior to starting any changes in your health regimen including the use of the QE Wellness Bed.
Share
View full details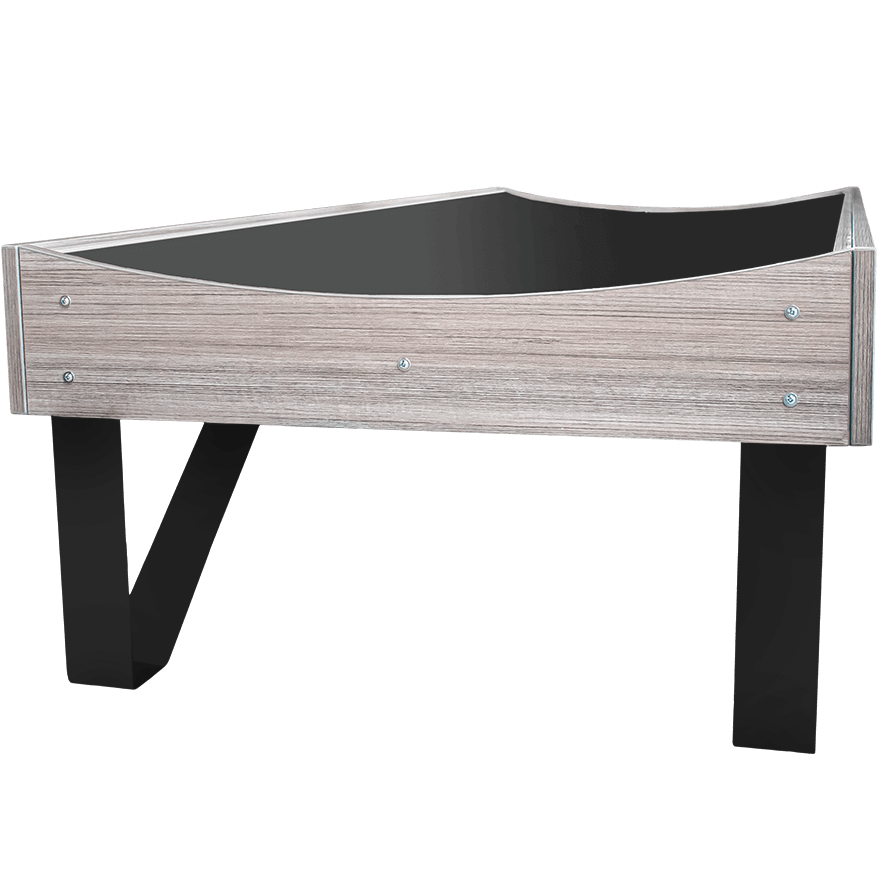 The human body is vastly intelligent and more than capable of repairing and maintaining itself. All the body needs are the right resources.
The Quantum Energy Wellness Bed (QEWB) was designed to recreate the natural resources we lack through a powerful combination of heat, sound, microcurrent, and quantum energy, assisting the body to reach total-body wellness.
The QEWB condenses the powerful healing properties of nature, simulating the effect of many days spent in a forest through only a short, 30-minute session on the bed.
Read the "QEWB Reduces Pain" Whitepaper by Dr. Glen Rein
Technologies Behind the QEWB
The Quantum Energy Wellness Bed combines several powerful modalities, including far infrared heat, sound, and microcurrent stimulation. Together, these synergistic modalities generate a standing quantum field as well as biophotons—light particles that the body can absorb.
Far Infrared Heat

The QEWB generates far infrared thermal heat, which can help promote blood circulation, detoxification and lymphatic cleansing, relief from discomfort and soreness, and deep relaxation.

Sound

Built-in speakers emit sound waves through the bed's plating, amplifying the effects of the QEWB and facilitating a powerful sound healing journey.

Microcurrent Stimulation

The QEWB utilizes microcurrent stimulation, an electrotherapy that has been proven to increase circulation, promote cellular healing, and reduce discomfort and soreness.
Want To Learn More About The QEWB?
Whether you're interested in purchasing a QEWB for personal use, looking to start or expand a wellness center or holistic practice, or just want to learn more about the QEWB, our team is here to answer all your questions.
The Purchase Price of the QEWB is $48,000 with Financing* available in the USA starting as low as $900.00 Per Month.
Click below to complete our inquiry form and schedule a call with a friendly member of our team. We're happy to answer your questions and help guide you on your unique journey with the QEWB.
*Rates and terms vary by individual
Inquire About The QEWB
"The QEWB experience essentially just brings me into a state where I feel good. It strips away the stresses of the day off of my shoulders and leaves me feeling light and refreshed."


-Joel P.

"It felt like I was put into a meditative state, but without any effort. Coming out of a session I felt calm and grounded with a simultaneous increase of energy that lasted for several days."


-Jaymie F.
"I could feel my cells literally lighting up. It was like an orchestra playing in complete harmony."


-Ute L.

"I became aware of a feeling that my body was pure light and felt light as a feather. It was like my physical body was just pure air."


-Allyson M.

"I think this bed is going to change the world."


-Jamie H.
Frequently Asked Questions
What is the QEWB and how does it work?

The Quantum Energy Wellness Bed is a titanium-lined wellness bed that uses heat, sound, and quantum energy to create a standing quantum field, allowing the body an opportunity to reach optimum wellness.
Who is the QEWB for?

The QEWB was made for anyone who wishes to maintain a general state of health and wellbeing.
What does the QEWB support people with?

When combined with healthy lifestyle decisions, the QEWB can improve general wellness in relation to physical fitness, relaxation and stress management, sleep management, and more.
Will the QEWB cure [disease]?

The QEWB promotes general wellness of the body and may be supportive of your personal metabolism and physiology. Specific studies have not been conducted in a way that would support any specific medical claims.

The QEWB and any associated health statements have not been evaluated by the FDA, and they are not intended to diagnose, treat, prevent, or cure any disease.
How much does the QEWB cost?

The QEWB is currently priced at $48,000 USD each.
Who invented the QEWB?

The Quantum Energy Wellness Bed was created by Ralph Suddath, an American inventor and the CEO of Quantum Med Tech.
Where is the QEWB made?

The beds are manufactured in Alabama by Quantum Med Tech.
Is the QEWB safe?

The QEWB uses safe, noninvasive, and low-risk modalities to facilitate the general improvement of human health. Users are encouraged to immediately discontinue use if they experience any discomfort while using the QEWB.
How can I locate the nearest bed to me for a session?

We are currently optimizing our QEWB locator map, but you can see a list of available QEWB session locations here.