Regular price
Sale price
$64.00 USD
Unit price
per
Sale
Wait List
M-States are very small and powerful molecules bound with different alloys to create specific frequencies that we can tap into and learn from. The frequencies of the M-states are designed to interact with the field that translates the light that is around us, which is also called the Sun self. This means that taking an M-State can actually help us to develop a better understanding of ourselves, nature, and the sun itself.
✨ The Cloud M-State Blend is designed to assist us in becoming whole. It helps to lift us up and show us the unseen so we can process more easily.
✨ While Grounded is fuel for the earth, Cloud is fuel for the spirit, giving us the resources to go deeper and translate more efficiently.
✨ The premise & purpose of Cloud is to give us higher dimensional resources to go deeper and amplify the ability to translate information faster and more efficiently in the world.
Disclaimer

These products and any health statements have not been evaluated by the Food and Drug Administration and are not intended to diagnose, treat, prevent or cure any disease state. Seek the advice of your qualified and licensed health care practitioner prior to starting any changes in your health regimen.
Share
View full details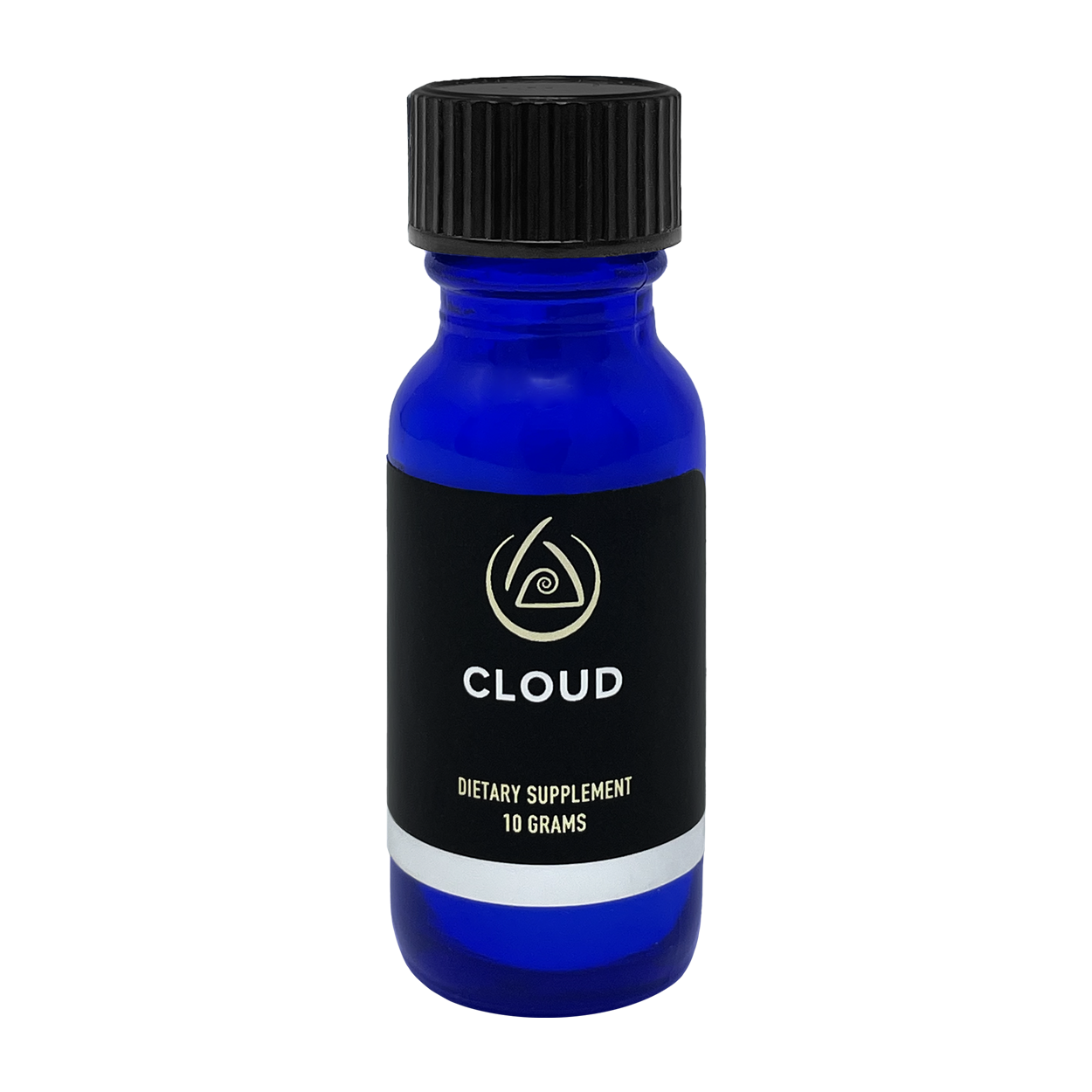 Explore M-State Powders
What is this powder, exactly?

The powders are all M-State ("monatomic state") elements. An element in a monatomic state can be better processed by the cells, increasing the flow of energy through the body. To learn more about the science of M-States, check out this article from ZPtech.
What's in M-State powders?

They will show up as NaCl - Sodium Chloride - Halite

Amount Per 1 tbsp (18 g) Calories 0 % Daily Value* Total Fat 0 g 0% Saturated fat 0 g 0% Polyunsaturated fat 0 g Monounsaturated fat 0 g Cholesterol 0 mg 0% Sodium 6,976 mg 290% Potassium 1 mg 0% Total Carbohydrate 0 g 0% Dietary fiber 0 g 0% Sugar 0 g Protein 0 g 0% Vitamin A 0% Vitamin C 0% Calcium 0% Iron 0% Vitamin D 0% Vitamin B-6 0% Cobalamin 0% Magnesium 0%

*Percent Daily Values are based on a 2,000 calorie diet. Your daily values may be higher or lower depending on your calorie needs.
How do these powders work?

With M-State materials, our body can learn to make light into the resources that it needs as we progress through time. The amount of information we are asked to process enhances with each passing day, and the key value behind this alchemy is to assist the body to handle the excessive energies and use less "life force" to process the information.
How do I use M-State powders?

There is no right or wrong way to explore with M-State powders. We recommend checking in with your body and asking if this powder is something that your body may benefit from or like to explore. Many M-State users collect the powder with a lab spatula and place the powder underneath their tongue or mix it into their favorite beverage.
How much should I take?

Same as above, always check in with your body to determine what dosage is best. If you are new to M-States, we recommend starting slowly and allowing your body to stabilize with them. A small amount, about the size of a hole punch, is a good place to start.

While we recommend giving your body time to acclimate to M-State powders, there is no risk of overuse, as the body treats M-States much like a mineral. When the "mineral" is moving through the system, the body will simply pass any excess via urine.
Is it safe to take two powders at the same time? Or is it best to take them separately?

While it is safe to take two powders at the same time, you may get less from the essences. We suggest waiting about 30 minutes in between each powder. If you choose to dissolve two powders in the same glass of water, it is best to wait a few minutes before adding the second powder so the water can stabilize.
Do these powders contain M-State gold?

Not physical gold, but the essence of gold, yes.
Customer Reviews
11/15/2022
Aubrey

United States
Cloud for un-clouding :)
Cloud feels like a little boost to my system, and it's been a great support whenever I've felt stuck, looping, foggy, or "down" mentally and energetically. It helps me to zoom out and gain a higher perspective on whatever I'm experiencing and move through it with more grace and ease.
11/14/2022
Jamie H.

United States
I love Cloud
Cloud is awesome. My favorite is Cloud lemonade. For whatever reason, it just hits the spot. When I hold the bottle of it I feel waves through my body & feels as though my body are learning from it immediately. I can't quite explain it, but it feels like I gain energy from it without even needing to consume it. All of Void Space products have helped me understand the difference between nourishment and consuming. I truly do feel as though my body is updating itself with the help of these m-states and I'm excited for more blends to come out. <3